Seecond Forget about Tpl editors Just do this.
Open up customizemii.
Now first you want to choose your wad edit
Either press the browse button or choose one of the legal bases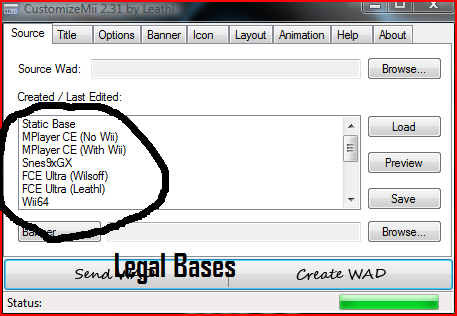 To view a legal base click prewiev.
To load it just click load.
If you aldready have a wad you want to edit just load with the browse buuton
Once the Wad is Loaded
Go to the banner tab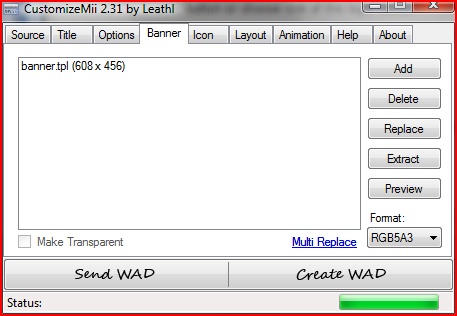 Click on the tpl image an press extract
You can save the image as a png jpg gif bmp tpl
I suggest save it as a png.
Edit it with your favorite paint editor like gimp or photoshop,
Once done editing the image save it.
Go back to customize mii and on the banner tab click replace. Choos the image you edited.
You can edit images that way.
If you want to create your own animation go
here...
once all done go back to the source tab and click create wad